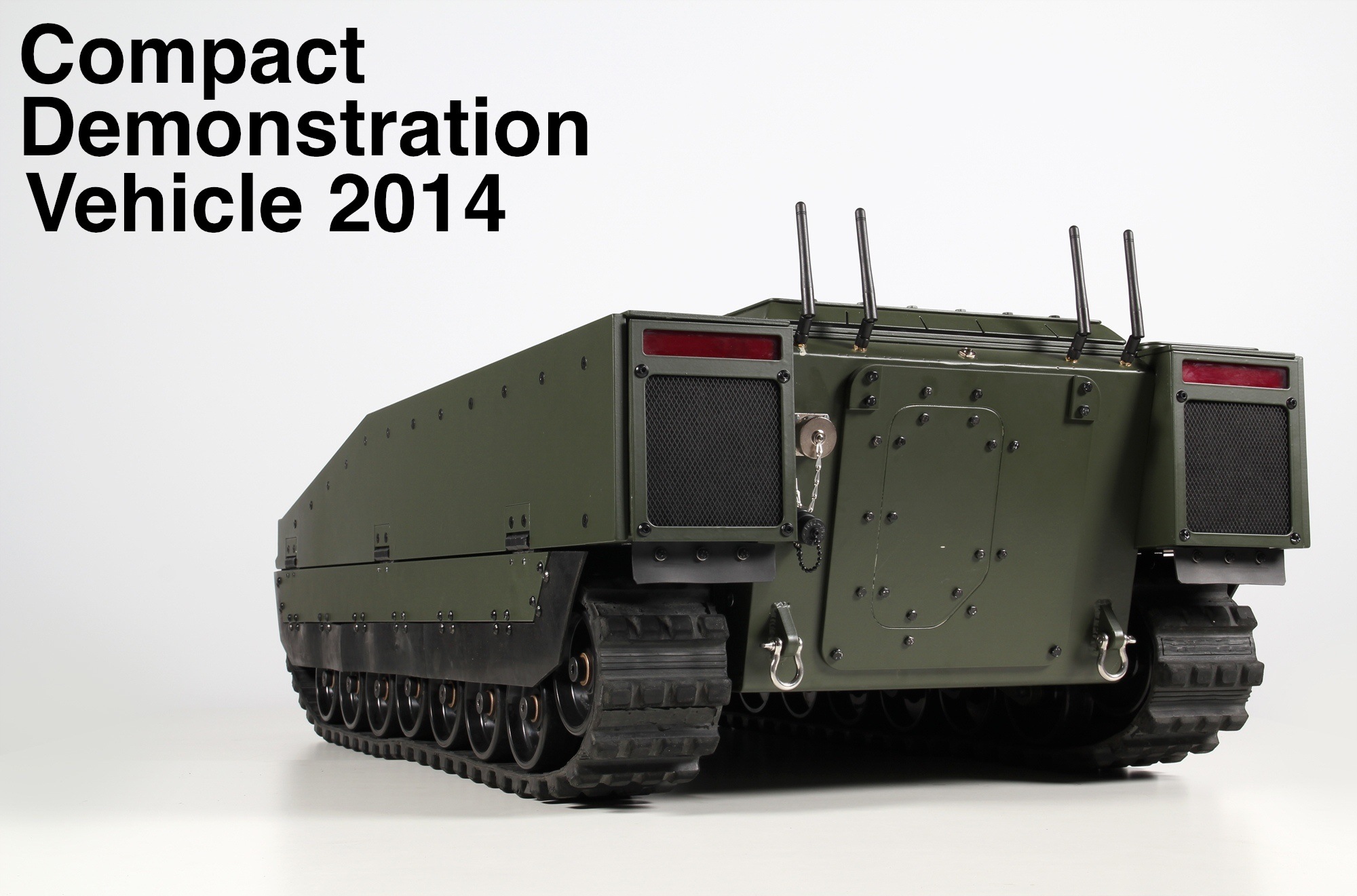 Client: BAE Systems Hagglunds AB
Date: 2014
Team: Group of two
Background: BAE System Hagglunds AB is a world leading manufacturer and developer of military vehicles. Their tracked vehicles and tanks are delivered and sold to a variety of countries and they often participate in exhibitions and various demonstrations around the world.

Due to rules and regulations, manufacturers of armored vehicles find it increasingly difficult to ship their products to certain countries for participation in various sales exhibitions. As one can imagine, the logistics and efforts required when shipping a 30 ton vehicle halfway around the world is far from cheap. There are a lot of cost saving potential by drastically reducing the size and weight of exhibition models.

There are also various smaller exhibitions that physically restrain them from bringing a full sized vehicle, where a model of smaller size could come to use and improve their impression. The model should be easy to transport and easy to maintain and carry all necessary tools and spare parts with it to each location in the world as one complete and reliable demonstration platform.

Description: This was a project that a friend of mine and myself pitched to BAE Systems Hagglunds AB, where we designed and manufactured a 1:6 scale replica of their new CV90 Armadillo concept. This project involved a lot of different stages in the product development process since we had to both come up with a design concept, transform that into a manufacturable solution and then actually build it ourselves.